Board Of Directors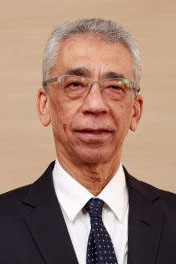 Padma Jyoti
Chairman
M.E. in Mechanical Engineering from IIT Kanpur, India and MBA from Sloan School of Management, Massachusetts Institute of Technology, USA
More than 16 years of experience in hydropower along with 47 years of experience in industries and business operations.
Chairman, Jyoti Group of Companies
Alternate Director, Sagarmatha Insurance Co. Limited
Director, Shangri-La Energy Limited
President, National Business Initiative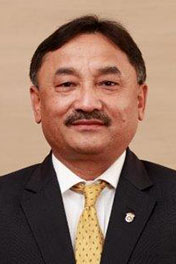 Pradeep Kumar Shrestha
Director
MBA from Tribhuvan University, Kathmandu, Nepal.
More than16 years of experience in hydropower along with 34 years of experience in industries and business operations
Managing Director, Panchakanaya Group of Industries
Honorary Consul, the Republic of South Africa
Vice President, Confederation of Asia Pacific Chamber of Commerce & Industries
Past President, Federation of Nepalese Chamber of Commerce & Industry (FNCCI)
Director, Shangri-La Energy Limited
Director, Scenic Housing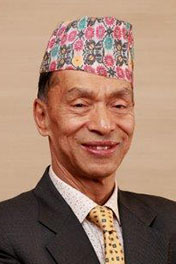 Bijaya Krishna Shrestha
Director
B.E. (Electrical) and MBA from Southern Illinois University, USA
More than 11 years of experience in hydropower along with 38 years of experience in the banking, insurance, computer, and electronic sector
Chairman, Beltron Investment Pvt. Ltd.
Director, Premier Insurance Limited
Director, Shangri-La Energy Limited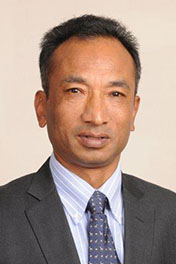 Om Prakash Shrestha
Director
Bachelor's in Civil Engineering from Punjab University, Chandigarh, India
More than 8 years of experience in hydropower along with 31 years of experience in the field of construction management and trading
Director, Arniko Nirman Co.
Director, Interworld Trading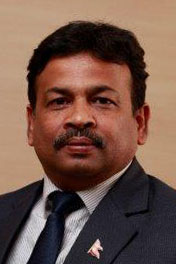 Sandip Kumar Dev
Director
M. Tech., IIT Rookree, India
24 years of public service
Deputy Director General, Department of Electricity Development, Ministry of Energy, Water Resources and Irrigation, GoN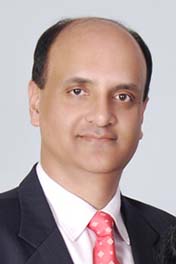 Dr. Sandip Shah
Director
Ph.D. in Rock Engineering and M.E. in Structural Engineering from University of Toronto, Canada; B.E. (Civil) from University of Roorkee.
More than 26 years of experience as hydropower engineer, energy specialist, and project management professional including experience of woking with international hydropower and renewable energy companies like Panda Energy, USA and Statkraft AS, Norway
Managing Director of Dolma Himalayan Energy
Fellow of International Hydropower Association (IHA)
Life Member of Nepal Engineers' Association (NHA), Nepal Geological Society (NGS), Nepal Hydropower Association (NHA)
Past President of Independent Power Producers' Association, Nepal (IPPAN)
Immediate Past President of Nepal Tunnelling Association (NTA)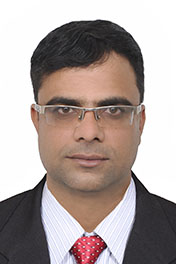 Dinesh Humagain
Director
M.A. in Rural Development and Political Science from Tribhuvan University
15 years of experience in Nepalese stock market and 20 years of experience in different social works.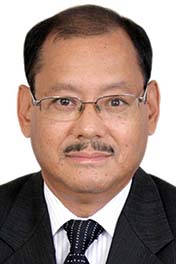 Tirtha Man Shakya
Director
B.E. (Electrical) (Honors) from Jadavpur University, Calcutta, India, 2075
EMBA (Merit) from Kathmandu University, Dhulikhel, Nepal, 2003
More than 35 years of work experience in different job positions in Nepal Electricity Authority (NEA) including General Manager, Transmission and System Operation
More than 8 years of Consulting Services for NEA, Asian Development Bank, UNDP, Total Management Services (TMS) and others in the field of Management and Electrical Power System.
Member, Nepal Engineering Council
Member, Nepal Engineers Association
Vice President, Society of Electrical Engineers Nepal (SEEN)
Life Member, JICA Alumni Association Nepal (JAAN)
Executive Member, The Shakya Foundation Nepal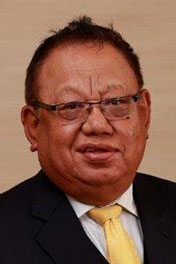 Bijay Bahadur Shrestha
Alternate Director
MBA from FMS University of Delhi, India.
Director,

Himalayan Bank Limited

Director, Shangri-La Energy Limited
Director, Snowlion Carpets Pvt. Ltd
Director, Nepal Lube Oil Limited
Chairman, Gurans Eneregy Limited
Chairman, Nepal Hydro & Electric Ltd.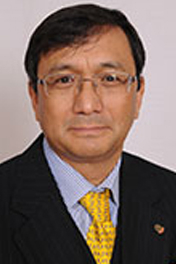 Sanjib Rajbhandari
Alternate Director
Graduate from Mumbai University, India
30 years of experience in IT sector
Chairman, Mercantile Office Systems Pvt. Ltd
Chairman, Mercantile Communications Pvt. Ltd
Director, Pumori Agro Forestry Industries Pvt. Ltd.
Chairman, Resonance Nepal Pvt. Ltd.
Chairman, Silverlining Pvt. Ltd.
Director, Hits Nepal Pvt Ltd.
Chairman, M Nepal Pvt Ltd.
Director, Serving Minds Pvt Ltd.
Chairman, Flexiterm Pvt Ltd.